Ogre Sanatorium renovated as part of a European Regional Development fund project
Published:
2023/09/07 16:29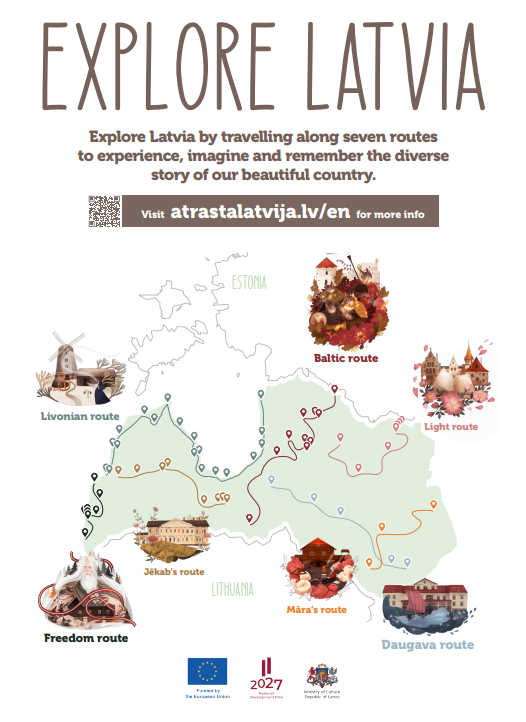 Ogre Sanatorium is a part of Explore Latvia project. Ogre Municipality renovated the former Ogre Sanatorium, as part of a European Regional Development Fund project started renovated the former Ogre Sanatorium. The project renovated the building's roof and restored and constructed the horizontal and vertical waterproofing of the building's foundations. Extensive works in the Great Hall renovated the stoves, the flooring, the plastering and the paint job on the walls and ceilings, as well as restored the intricate artworks by A. Cīrulis. The murals on the sanatorium's ceilings were restored by the municipality outside this project.
The project also developed several new services: educational events in the Ogre Blue Hills Nature Park, a visit to – or a tour of – the Ogre Sanatorium and A. Cīrulis' murals.
Project Explore Latvia is a opportunity to travel through the picturesque landscapes and behold the cultural and natural marvels of Latvia's diverse regions! More than 60 heritage sites have seen a great deal of change over the last few years. A number of majestic manors, enchanting castles, and ancient churches along with resplendent museums stand as testaments to the land's vibrant past. Lush parks, gardens, captivating nature trails, and beautiful beaches make you feel closer to nature than ever before.
One of the routes is The Daugava rout and Ogre Sanatorium is included in ths route. A major waterway, a central artery, a link to other people and cultures, and a string of the Latvian heart. As a significant branch of the trade route from the Varangians to the Greeks, the river flourished during the Viking Age, eventually becoming a place and cause for wars, and serving as a conduit for goods until WWI.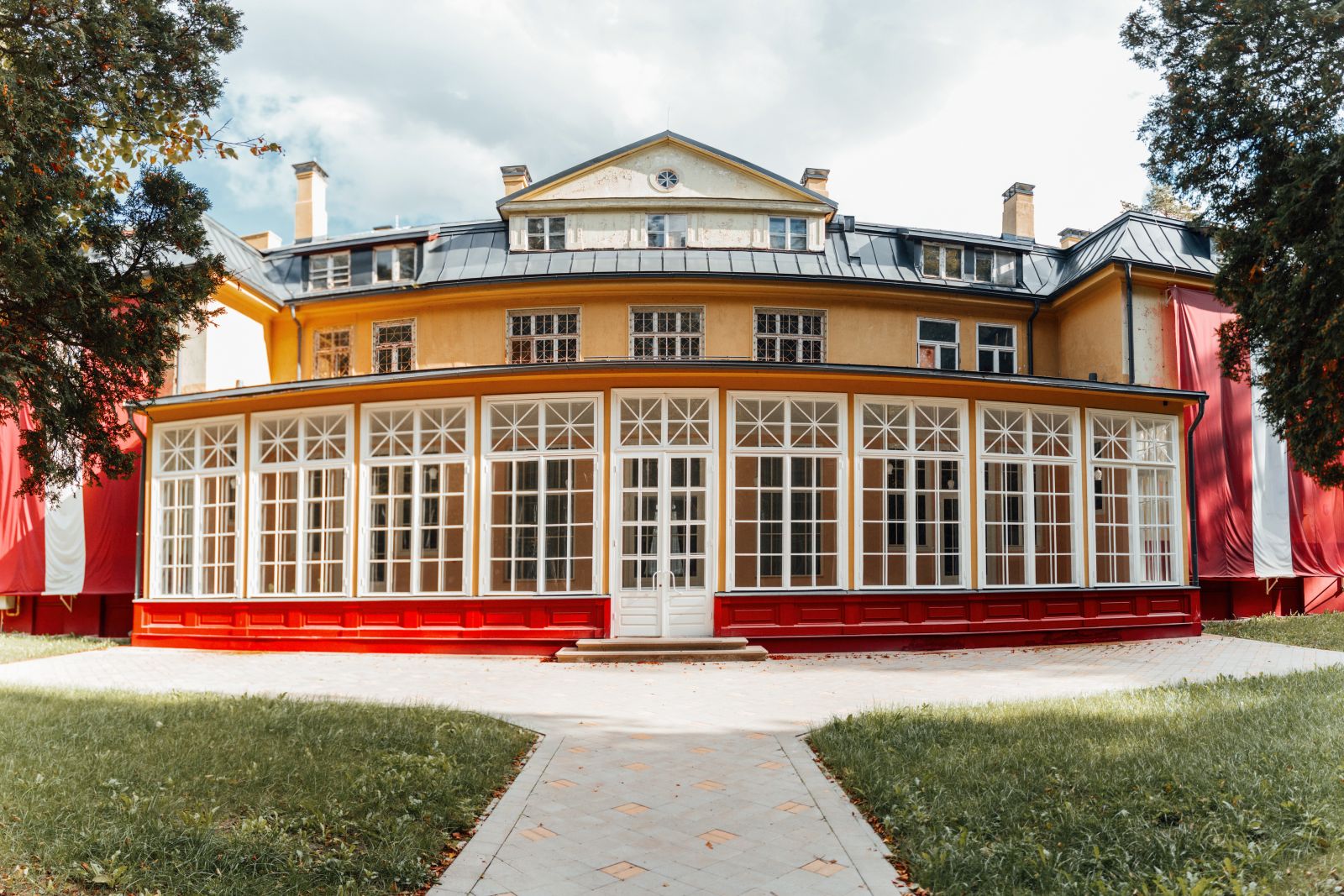 Ogre Sanatorium is an architectural monument of National significance adorned by an important art monument: murals by the famous Latvian painter Ansis Cīrulis. Located in Ogre at 2/6 Gaismas prospekts The sanatorium became the property of the Ogre municipality local government in late 2015.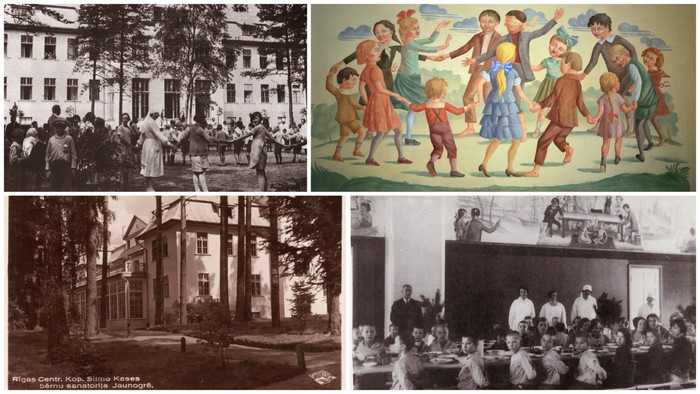 In 2014, an architectural and artistic inventory of the building was carried out, recognising the premises as authentic enough to justify the restoration of both Cīrulis' murals and other wall paintings, as well as to restore the building's roof to prevent further damage to the artwork. The building was used as the Rehabilitation Unit of the Children's Clinical University Hospital until 2014. It is currently unused and unoccupied.