The origins of Ogre can be traced back to the middle of the 19th century, thanks to technical progress – the construction of the first railway line in Latvia. The beautiful and picturesque place with its fresh air and swimming spots quickly became a famous resort. Although the town is growing and expanding, it has always been a green place, a town in the woods so that its inhabitants can breathe clean air.
A lot of work is being done to preserve the natural values and historical heritage, creating the atmosphere of an ancient resort.
Nowadays, both locals and tourists are always looking for new experiences, so Ogre follows the current trends, creating the image of a modern and technologically advanced city. New walking and cycling routes are being created, digital technologies are being used, and attractive urban objects are being developed.
Ogre is the centre of the municipality, a new town with only 95 years of experience, but it is developing very rapidly and in recent years it has become one of the most popular tourist destinations in Latvia. The strength of Ogre lies in the fact that we can change and grow, so it is interesting for people to come back again and again.
Whereas in search for the breath of history one must go to the surrounding territories of Ogre municipality. Lielvārde is the birthplace of Lāčplēsis – a very important and symbolic ancient hero in the cultural history of Latvia, as well as of the unique symbol of traditional cultural values ​​– the Lielvārde belt. Ikšķile is the place where the Christian tradition in Latvia began, the first Catholic missionaries settled here and built the first stone church in Latvia. Ikšķile is also associated with significant and devastating military battles in the First World War. The industrial greatness is confirmed by the Ķegums hydroelectric power plant, built almost ninety years ago but still operational.
Traditions and natural values are respected throughout the municipality. Ogre municipality is the largest in Latvia (in terms of population) – each of its places is special and unique, we are able to offer diversity in terms of nature, culture and recreation.
Our pride is our people – locals, entrepreneurs and associations that make the municipality more beautiful and better with their activities.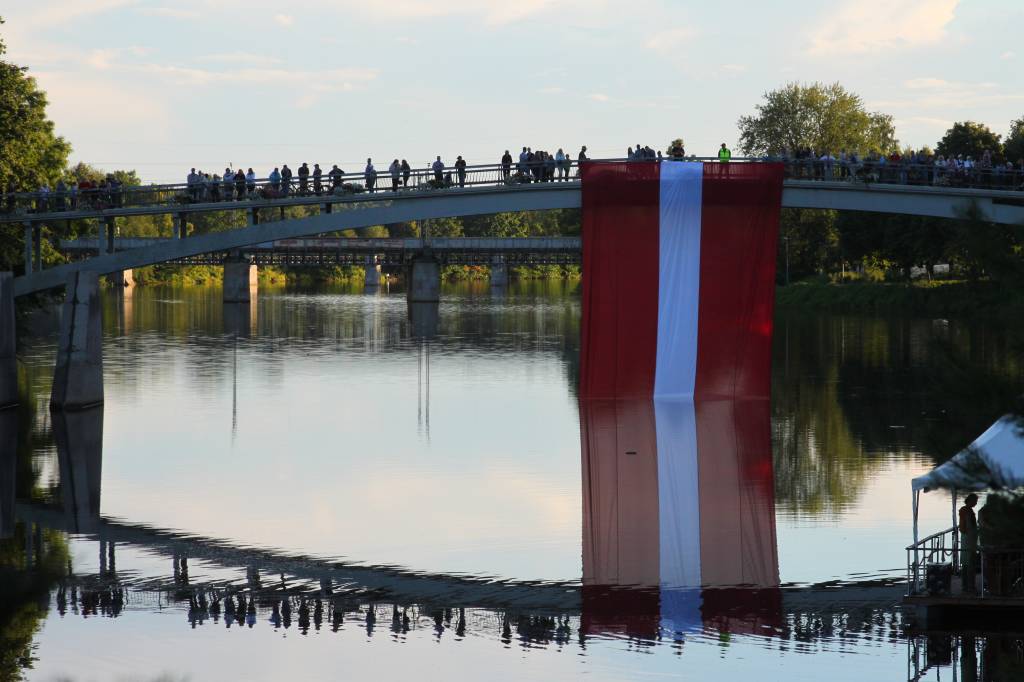 Ogres river